Offshore software development is often known for its cost-saving benefit. However, there are a lot of factors that can influence the overall budgeting and potentially cause SME and startup owners to spend more. In this blog, we will analyze influencing factors to help them estimate a better budget.
Offshore Software Development Influencing Factors
Location
The pain of recruiting and sustaining an in-house development team with limited funds is something SMEs and startups should try to avoid. That is why the location becomes crucial as company owners search for software development solutions for a cheaper price. However, SMEs and startups should take note that the price to hire a good team varies among countries. For example, a team in Asia could charge 25 to 40 dollars per working hour, while that of CEE fluctuates between 25 and 70 dollars. And so, outsourcing to a partner in Asia can be more reasonable as long as SME and startup owners conduct a detailed research about the potential vendor.
Vendor Type
When diving into the ever-growing world of offshore software development, SMEs and startups may feel overwhelmed by the number of companies, the different kinds of offers, and the different price tags. According to Sourceseek.com, clients can expect five types of vendors that they may come across during scouting. Below is a quick summary of what can be a fit for SMEs and startups:
Enterprise Firms
Employ a few hundred or more developers, very resourceful in testing and project development.

Due to the size, they have a long learning curve for new platforms so clients need to be more patient.

Suitable for SMEs and startups? Not really, unless the budget is big enough to sustain the partnership. This vendor type is most likely fitting to high-cost projects (over 300K US dollars/project).
Mid-Level and "Body Shops"
The most diverse group; company size ranges from 50 to 500 employees.

"Body Shops" are risky: they may employ junior developers to take on projects and make a profit before the project fails. Their strategies often include low-budget bids with over-the-top promises.

Suitable for SMEs and startups? Yes, on the condition that SME and startup owners must conduct extra research to exclude bad "body shops". They can also look for ODC (Offshore Development Center) since this type allows them to handpick the team.
Boutique Agencies Run by Expats
Usually run by US/Europe ownership or management.

The operation is stable and they produce quality work. Therefore they can be selective and their rate is at the higher end of the offshore standard (up to 70% of the domestic market)

Suitable for SMEs and startups? Yes. This type of vendor is highly recommended for SMEs and startups.
Upstart Companies and Freelance
Staffed with less than 50 employees.

Another group with diversity, ranging from just-started companies to fast-growing ones.

Suitable for SMEs and startups? Yes, as long as SME and startup owners invest extra time to research. This vendor type tends to be less expensive than the boutique firms yet they can produce solid work.
Project Complexity
The complexity of a project greatly influences the money spent. Is it a web or mobile application? Is the app customized from scratch or it is an existing app that needs fixing? The price varies. Plus, one application is never the same as another. The product requirements determine many factors that impact the final quote, such as:
The Size of The Application
Changes in the number of screens and features will lead to an addition to the price
Tech Stack
The product requirements can not be complete without a tech stack blueprint. SME and startup owners need to analyze contributing factors as follows:
Front-end




UI: will there be an existing UI or a prototype to utilize or else?


The number of supported platforms: will the app need both web and mobile interfaces? And will it need two versions for iOS and Android or will it be cross-platform?

User: will there be only one user type or more? For example, transportation hailing apps have two users: passengers and drivers

Back-end/SRE/DevOps




Server application

Database

Cloud Provider

CI/CD
The Programming Language
The programming language is another element that SME and startup owners need to take into consideration. According to salaryexplorer.com, a full-stack developer has a different salary from a Javascript developer. For this reason, SME and startup owners can go through the listing of proposed programming languages and have an idea about how much the offshore development team may charge them for the project.
Last but not least, additional technologies for testing, analytics, and CRMs need to be a part of the budget estimation.
The Experience About the Business Domain and the Skillset
It is without question that the offshore software development partner must obtain enough knowledge about the business to fulfill their duties successfully. SME and startup owners will feel more sure about a company with lots of successful projects in their business domain. That is why hiring a seasoned team is always more expensive than someone with less competency.
Moreover, when looking at the portfolio of an offshore team and seeing that its developers are experienced with years of mastering their skillset, SME and startup owners should also anticipate a higher price range.
Scope of Work
The scope of work is one of the key factors that affect the quotation of any software development project. For example, how many milestones will be or how many times a client can request for revision affect the way the offshore team arranges its personnel and coordinates the project. To better understand how the scope of work influences the price, SME and startup owners can refer to the following points:
Timeline and Length of the Project
Although the project complexity plays a major role in budgeting, SME and startup owners also need to define with their offshore team the project roadmap and milestones. Having those spelled out will help the offshore team to comprise a more accurate quotation and therefore, help SME and start-up owners estimate their spending better.
Read also:
Engagement Model
There are three models that SME and startup owners can select for their projects: Fixed Price, Time and Material, and Dedicated Team. Each model comes at different price points. Below is a run-through of each model:
Fixed Price: SME and startup owners should consider this model only when they have "compact" projects and they know exactly what they want. The quote is based on predefined milestones and deliverables.

Time and Material: This model is good for SME and startup owners with medium to large projects who expect flexibility during development. It allows them room for changes and their spending matches better with their vision of the outcome.

Dedicated Team: A Dedicated Team is more or less an extension of the in-house team, therefore, this model fits with large or long-term projects with evolving requirements. It has some crossovers with the time and material but SMEs and startup owners will have full control over the work.
In general, SMEs and startup owners will need to invest their time researching to decide which one fits their needs. Otherwise, a switch from one model to another surely adds up to the spending of the project.
Read also: How to choose the best pricing models for software outsourcing projects
Project Management
SMEs and startups need to have a dedicated project manager for the project. This person will be the glue of the whole process as it is his/her job to keep the big picture in check, make sure that the offshore team reaches every milestone, and ultimately complete the project without fail. The quote will also change upon this role so SME and startup owners must determine if someone in-house or their offshore team will do the job.
For startups with a tech-savvy co-founder, it may be a little bit easier since he/she can take on the challenge of project management.
Maintenance Service
Smooth operation when the product is live is a win, however, SME and startup owners should think about the maintenance in the future. A complete maintenance package usually includes design management, coding and testing, bug repair, and continuous improvement. To help with budget estimation, SMEs and startups can look into the product roadmap and pinpoint where the maintenance service is needed, and discuss with their offshore team how they should budget it.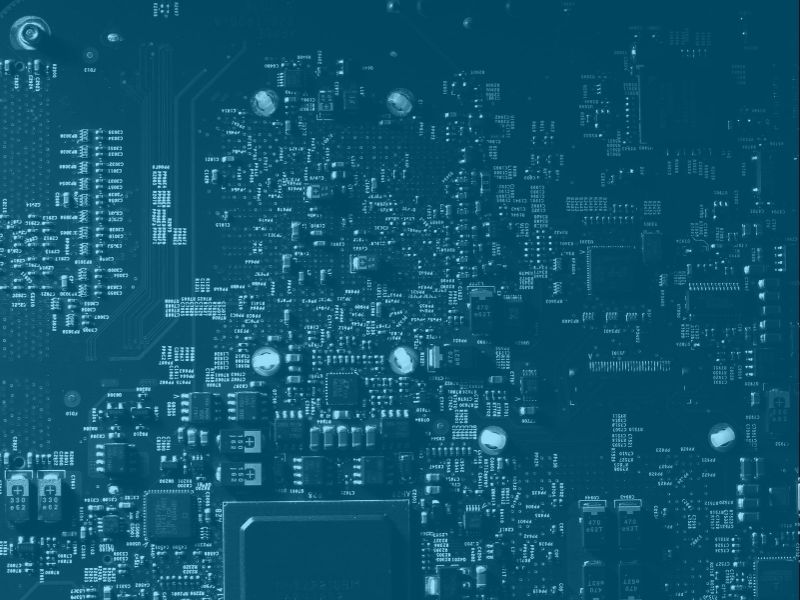 Risk of Hidden Costs
Change of Infrastructure
Change is inevitable in the global IT landscape and new programming languages arrive every decade or so. Therefore, SME and startup owners should work closely with the offshore team about structural programming and scalable architecture so that their product is stable in the long run. They should also leave room in their budget for some level of upgrade in a foreseeable future.
Project Rescue
Offshore software development is a fantastic strategy to cut costs for SMEs and startups, however, it also comes with risks. A study by Geneca.com revealed a shocking finding that up to 75% of IT projects may fail due to various reasons. Under that circumstance, SMEs and startups may need to find a new vendor and start over partially or completely. Certainly, this scenario is the most unwanted but they need to be realistic and think about what the cost of transition will be.
To prevent this from happening, thorough research about potential partners is extremely important. SMEs and startups should also be careful about offers from vendors that come with a surprisingly low budget and impressive skill set. Remember that "if it sounds too good to be true, it probably is."
Defining the budget for software development is a complicated process that requires lots of research efforts from SMEs and startup owners. Therefore, transparency is key when it comes to working with any offshore partner.
References