Agile Offshore Software Development
Enlab Software is your trusted partner in digital transformation, based in Danang, Vietnam. At our core, we provide Agile Offshore Software Development for enterprises, startups, IT consulting vendors, and digital agencies across the sea: US-led standards with Vietnam-based costs.
Quick facts about Enlab
+10 Years
industry experience
+25 Clients
ready to recommend us
+50 Projects
dependably delivered
And the fact about the name "Enlab"
It's the abbreviation of Enterprise Lab. Our mission is to help transform the way people do business and increase the overall productivity and efficiency via delivering smart enterprise solutions.
One Team. One Dream.
We are engineers coming from different experiences and backgrounds – but have the same passion for leveraging cutting-edge technologies to construct world-class digital products. On the way to contributing to the customer's success, we become mature in our career and find a purposeful and meaningful life.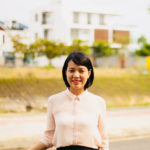 Our quality standards
From vision to implementation, our team works closely to translate your ideas into industry-leading software, mobile, and web applications that advance your business in the digital age. We put the quality of delivery at the heart of our culture, forming our company standards to guide us through the diverse and complex world. So, what are they?
High functionality solutions tailored for your industry domains

Stay updated with modern technology stacks

Secure, scalable, and maintainable

High performing, 99% guaranteed uptime

Integrate seamlessly into your infrastructure

Delight your users, boost the engagement and retention

Agile and transparency 

On-time and on-budget
Our Approach
Result-driven
We're obsessed with driving business value for our clients. In the initial phases, we spend time to carefully clarify and break down your project requirements to gain a deep understanding of the problems you are facing. Combined with our industry knowledge, we strive for the optimal solutions that could create the highest impact on your business and your audience.
Continuous delivery
Continuous delivery is enabled through our deployment pipeline to ensure visibility, instant feedback, and continuous deployment.
Strive to gain testing and customer feedback early
Customer feedback is a critical part of the delivery lifecycle, and we facilitate your continuous feedback from the early phases. It enables our teams to respond quickly to changes, mitigate risks early and adjust priorities as appropriate. Our team is friendly and professional. You could communicate directly to resolve any concerns instantly.
Establish a collaborative environment
Poor communication can result in poor artifact handoffs, additional costs, and project delays. We organize the team for the best communication toward the shared goal of improved software delivery. We also develop our own management tools for team members to exchange ideas, plan, organize tasks, and track progress.
Build trust through each iteration
We work at our best to deliver the excellent outcomes that meet your expectations. But also, we set the complete transparency between us and are open even when things aren't going smoothly. And of course, we own the responsibility for everything we do.
Improve the speed of application delivery
As agile development entered the mainstream and evolved, this led to the evolution of DevOps. To faster the speed of delivery and eliminate errors when deploying to multiple environments, we apply DevOps practices within our delivery management.
Keep improving
The world of technology is moving fast. The business expects us to act with speed and flexibility. As a result, we're always learning and honing our skills to improve the overall performance.
"All in all, we put our mind, our heart, our instinct, and our philosophy to bring you the highest-quality software with the most rapid delivery and the affordable cost."